HOW will this affect our economy?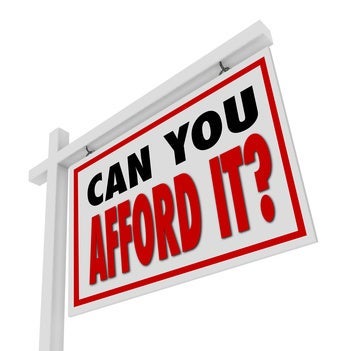 With housing prices at a record high, many British Columbians have called for the government to take action against increasing prices, demanding that the housing market needs to be affordable for low and moderate-income earners. In Victoria alone, the MLS® price average was $650,000 for 2017, which has made it difficult for prospective homebuyers to enter into the market. The British Columbia Real Estate Association has released a market intelligence report that responds to these concerns and addresses the effects of low housing prices on BC's economy. 
Tsur Somerville (an economics professor at the University of British Columbia) and Lindsay Tedds (an economist at the University of Victoria) both agree that BC's economy "relies heavily on the strength of the [housing] market," and they believe that the NDPs ideas to slow down the market may be inherently risky. Similarly, the BCREA has determined that "even a relatively modest negative price shock [to the housing market] will produce significant consequences to the BC economy." In their article, the BCREA outlines the impacts of a 10-35% housing price shock and its effects on equity, economic growth, employability, and retail sales, and while a 10% negative shock would influence the economy, a 35% negative shock would be the catalyst for an economic fallout. Some of these impacts include: 

1. A loss in the average homeowner's equity.
2. Slips in economic growth.
3. Job loss and increased unemployment rates.
4. Fewer housing starts.
5. A decrease in retail sales.
6. A substantial financial loss to the economy.

Should housing prices rapidly decrease, we can speculate on how this will affect homeowners, future homeowners, and the economy. For example, retiring and down-sizing homeowners may be discouraged to sell their property as the equity of their property will have decreased and the resale value may not be comparable to the price for which they bought it. Also, with an influx of affordable housing, rental property owners may find it difficult to find renters, and they may feel the necessity of selling in a low-priced housing market to recuperate lost income. Resulting from a lower demand for affordable housing, the home construction industry will be affected as housing production will slow and there may be fewer housing starts. Additionally, as interest rates continue to increase, new homeowners may find it difficult to afford their mortgage payments, regardless of the housing prices. 
Housing market predictions, however, are much like weather forecasts – they are unpredictable and ever-changing! And if done correctly, a slow price drop may not hurt the economy or current and future homeowners.
For more information on how a low price housing market may affect you, contact Cheryl Barnes!
Cheryl Barnes is your Westshore Living expert, providing a personal approach to buyers and sellers wanting to enter the Victoria real estate market. As a Top Producer and Top RE/MAX Camosun Realtor, you can be assured that Cheryl exceeds clients' expectations and is prepared to help you with your home ownership dreams.
[1]
See the BCREA's First Quarter "Housing Forecast Update" for more information on current and speculated MLS® averages:
https://www.bcrea.bc.ca/docs/economics-forecasts-and-presentations/housingforecast_.pdf
[1]
See the BCREA's "Careful What You Wish For: The Economic Fallout of Housing Price Shocks" for more information:
https://www.bcrea.bc.ca/docs/economics-forecasts-and-presentations/the-economic-fallout-of-housing-price-shocks.pdf?sfvrsn=2
[1]
See Matt Humphrey's article "'Painful no matter what happens': economists worried by B.C.'s financial reliance on real estate" for more information:
https://www.cbc.ca/news/canada/british-columbia/real-estate-economy-1.4260288
[1]
The BCREA's analysis of the housing market was "[b]ased on simulations using BCREA's econometric model of the BC economy augmented by a housing Vector Autoregression model."
[1]
See Home Price Shock charts in "Careful What You Wish For: The Economic Fallout of Housing Price Shocks" for more information.
[1]
For additional reading, see the Canadian Mortgage and Housing Corporation's article, "Examining Escalating House Prices in Large Canadian Metropolitan Centres": https://www.cmhc-schl.gc.ca/odpub/pdf/69262.pdf